The right pump for every application
Pumping units for special foundation engineering
We are always available for detailed advice and design for your application.
Our pumping units are customer-specific to the respective area of application. In order to achieve the optimum performance of our units, all well-known pump manufacturers are taken into account in the design and design. For our customers, efficient use is always ensured.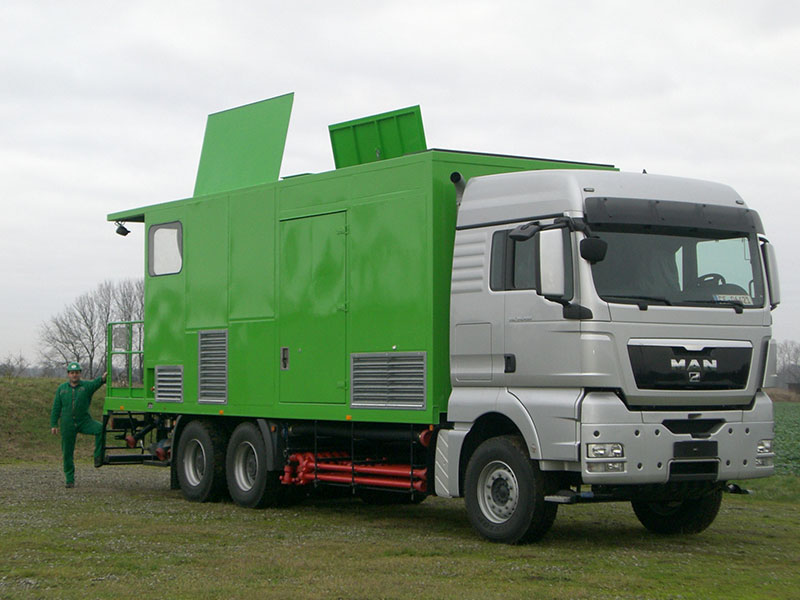 Construction
Depending on the customer's needs, you can choose between container, skid, truck or trailer construction. 25 years of manufacturing experience and continuous training of our employees ensure the high quality standard of our products and machines in terms of performance, reliability and cost-effectiveness.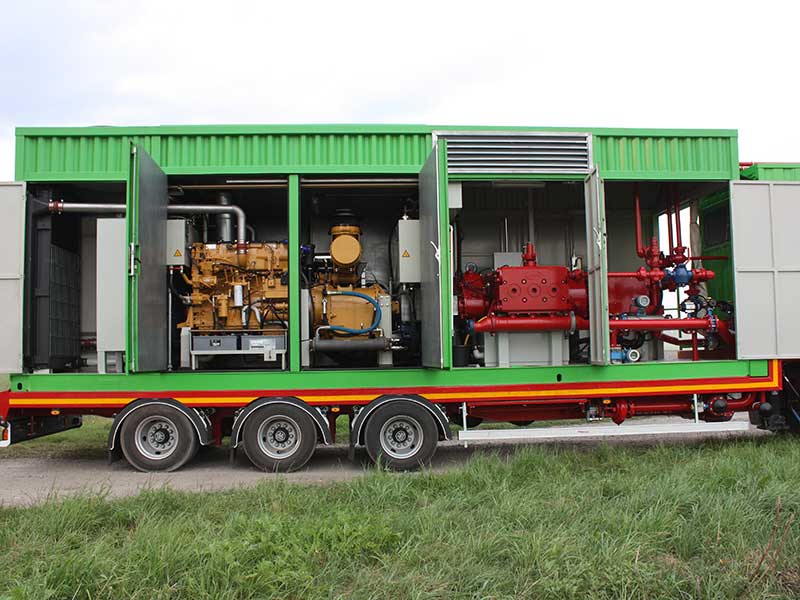 Know-how
By Assignment of the qualified employees on construction sites for operation and maintenance, both of the pumps from our rental fleet and those of our customers, we can react efficiently and purposefully to changing requirements in practice in the design of our units.
Operate
The pump can be driven either by diesel engines or electric motors. Furthermore, diesel-hydraulic or electrohydraulic combinations are also possible.
Powering diesel engines
Exhaust V diesel engines can be used up to an output of 839 KW. At lower exhaust stages, motors over 839 KW are also available. In order to be able to use the entire power range of the pumps, power is transmitted in diesel operation with automatic transmissions from Allison or manual transmissions from ZF Friedrichshafen.
Electrical drive
In electrical operation is a stepless control by the use of frequency converters. Alternatively, a hydraulic drive can be offered for both drive types.