Our Service
HPS Service - on duty for you at anytime
Workshop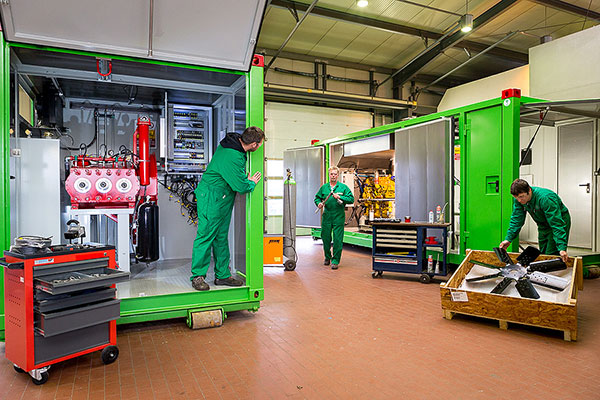 On our 6,000 m² company premises, we have a state-of-the-art workshop hall with four production stations and a rough cleaning station.
High-pressure test bench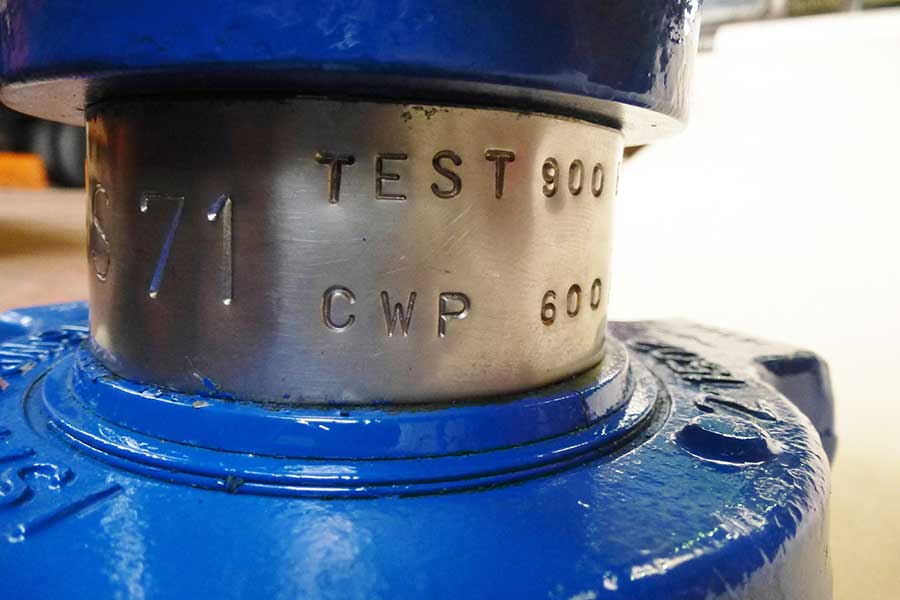 On our test bench, we carry out acceptances and diagnostics with endurance and peak load tests on the high-pressure pumps under real operating conditions.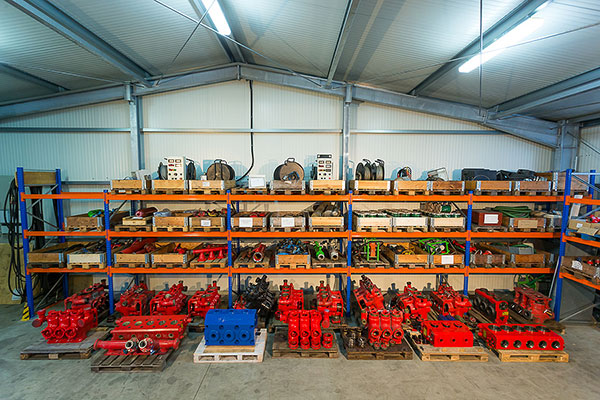 All wear and spare parts for our pumps are kept in our warehouse, so that immediate repairs or shipping within 24 hours are guaranteed.
Accessories
In addition to our high-pressure pumps, we offer accessories such as high-pressure hoses and lines, mixer and charging pumps.
Special constructions
For special requirements, we design and build high-pressure pump units with the appropriate accessories, such as units permanently mounted on carrying devices. The design is carried out in close coordination with the client.
24h standby
For repair work and emergency operations of our devices, we are available by phone day and night, even on weekends.
Rental staff
For the smooth operation of our high-pressure pumps, our qualified employees are available on a labor cost basis.
Workshop vehicle
For maintenance and repairs, we have an Service vehicle equipped with all common wear and spare parts as well as all necessary special tools.